When I arrived in Lahaina (west Maui), I found myself with a daunting task – how to choose the best Maui snorkelling tour for me. There are a few companies lined up at the Lahaina harbour, brochures mention other companies and tour desks on Front Street give you even more options.
These tours are not cheap, so it's understandable you want to make sure you will be getting a good deal for what you want to do. I shall break down the decision making into 2 easy steps, which requires you to make a personal choice:


1

. CHOOSE YOUR DESTINATION

The first decision you are faced with is which destination.
Molokini snorkel tours – takes you to a crescent shaped island which is actually one half of an old volcanic crater rim. Makes for spectacular views.
Lanai snorkel tours – takes you the closest neighbouring island of Lanai.
2. S

ELECT TYPE OF BOAT

There is everything to suit all types of adventures.
Zodiacs
These crafts went to Lanai only (from Lahaina) and are a great choice for the adventurous types.
NEVER KNOW IF YOU ARE GETTING THE CHEAPEST PRICE FOR A FLIGHT?
Discover the 13 different ways of how to find cheap flights online.
Download the "Cheap Flights Guide" today.
Boat Cruises
Catamaran
Now there are two other factors that can also influence your decision; food and departure location.


FOOD CHOICE

There are several companies to choose from for each boating type listed above, so then it might come down to which lunch suits you best.
You could be offered:
Some tours offer breakfast and lunch (longer duration tours) and some offer brunch only as you'll be back in town at noon anyway.
Also, not all companies offer gluten free options, to be prepared to bring some extra snacks with you.


DEPARTURE LOCATION CHOICE

This will depend upon whether you have rented a vehicle and how far you wish to travel. Bear in mind that these tours leave early, between 0700-0800am with a 30 minute check in.
Therefore, remember to ask 'where is the departure point?'
Also, when making your initial enquiries, ask them how many snorkelling stops do they make and where. E.g. Hawaiian Ocean Project and Eco Adventures (PWF) makes one stop in Lanai and one along the Maui coast. I ended up choosing a zodiac tour because they made 2-3 stops (time permitting) in Lanai only which is what I preferred.
TG Tip: once you have narrowed it down to one or two tours, before you book with a tour desk at your hotel or on the street check the price on the tour company's website first for online specials. I was able to save 15% by booking online.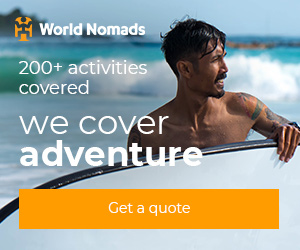 Choose your best Maui snorkelling tour now

As you can see, I can't really tell you which tour will be best for you because it all depends upon your personal tastes. The purpose of this blog is to give you a guideline on what's on offer and how to make your choice that best fits your travelling groove.
Happy snorkelling and be sure to share your best Maui snorkelling tour experiences below or share the Blog with family and friends that will be travelling to Maui soon!